Business
Best Ways to Get Customers & Clients to Like Your Facebook Page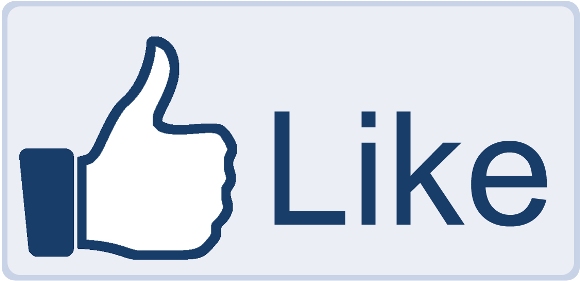 I received an e-mail from a client asking for simple ways to get customers and clients (even potential clients) to like their Facebook page. Being the blogger that I am, I decided to create a quick blog post about it just in case anyone else wanted to know.
If you've ever wanted to increase your likes, here is a quick post about it.
Use Facebook to invite people from your page.

Also send a message to your friends on Facebook with a link. You can say something like "Hi [friend's name], I'm trying to increase my Facebook likes for my fan page. Would you be able to like my page? Here's the link: [Insert the link]. 

Create a status update on your personal Facebook page, "Can you please like my Facebook Page?" Your page will also have sections for you to invite your friends. 

 
Leverage existing networks outside of Facebook

. Do you have 1,000's of followers on Twitter? Hundreds of thousands of e-mail addresses? Do you have millions of followers on Pinterest? Leverage these existing networks by asking your network to "Like you on Facebook. It's okay to tweet "Please like us on Facebook [Insert the link]." Always include the link and make sure you test it and that it works before you send it out. You want to make it easy for your friends to like your page. 

Ask.

 This deserves it's own bullet point because it is often one of the most overlooked phrases—"Can you Like my Facebook Page?" It takes very little time and effort and if you are having a conversation with someone do this. Just like a lot of sales people won't ask for the sale, a lot of people who want more likes won't ask for it. Also, it's always great if you have an incentive. Which brings me to…

Provide an incentive. We live in a society where sometimes people want something for what they do. So why not reward them? Offer 10% off to Facebook Fans. Create an e-book that you give away only to Facebook fans. You could even have a monthly contest for fans.
Acknowledge Fans/supporters. People like to be noticed. Sometimes when you acknowledge people that have joined your page others will join too because they want to be mentioned. You don't have to shout out ever fan though, you can also just acknowledge your best fans and supporters and make them feel special.
Brand yourself

. If you are creating a flyer or banner or even a digital ad, why not add a 

Facebook

 like logo. This let's people that see this know that you are on Facebook. Sometime people forget that they can follow their favorite brands on Facebook so why not do that. Also, add it to your website, blog, e-mail signature and everywhere you can be found or communicate. 

Create engaging content—that's shareable. This is often overlooked and should probably be at the top of the list. Be sure to ask questions, use photos, post a short status update, or hold a contest.  This might take longer than a lot of business owners might want but the best way to get more likes on your page is to have content that people do share. If they share a picture of the wedding cake you made, then often that is giving your Facebook page visibility and more opportunities for people to like your page. It's important to remember that sometimes people with check out your page before they like it, if they see content that connects with them (example: makes them laugh, cry or think) they are more likely to like the page and engage. Note: A lot of business owners don't realize that often, your post only gets seen by a small percentage of your total likes (3-5% I've read). So if you have 100 Facebook likes, it's possible that only 3-5 people saw your post. You can get this info under your posts.
Pay for it. It might sound dirty, but I don't mean buy fans. Use Facebook ads to increase your exposure. Boost a post that you have on your Facebook page. It can often be relatively inexpensive compared to other advertising channels.
Remind, Politely. Sometimes people forget to take action and even though you sent an invite, you may have to politely remind them that you would still like them to "Like Your Page on Facebook."
Give simple, clear instructions. Everyone is not technology savvy. So explain everything simply like this: First you have to make sure that you are signed in to your personal Facebook account. To like my page please just click this link [INSERT LINK] and when you go to the page, you will see a box that says "Like." If you happen to be speaking with someone either tell them the URL or ask them to search for your company name after they sign into Facebook. The search bar is located at the top of the page after you sign in to your Facebook account.
These are a just a few ideas, you don't have to try them all at once and each Facebook page and their fans are different so often you have to test and try different strategies so that you can figure out what works best for your page. Remember it's not just the "Like" you are going for, it is the engagement. If you have a page of 50 fans and they are always liking your posts and sharing your posts that is more valuable than having a page of 5,000 likes who never participate.
Let me know what ways you help get clients to like your Facebook Page in the comments. 
If you found this of any value, please like the CEO Blog Nation Facebook Page 🙂