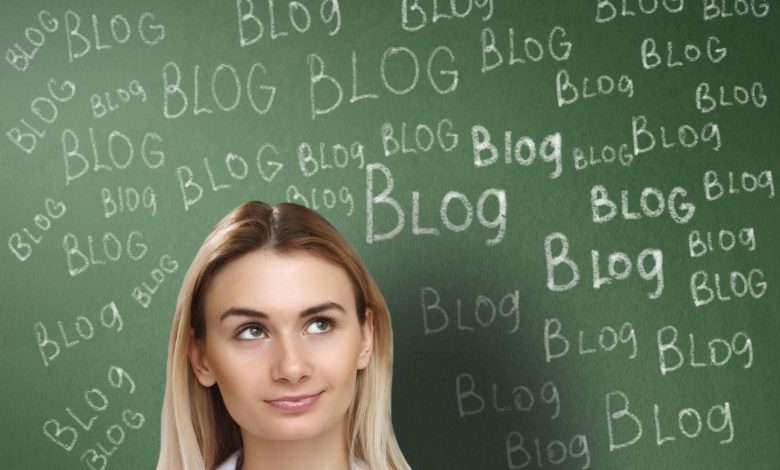 Business owners have a huge opportunity at their fingertips and that's because social media and the internet has made it easier to have a direct relationship with the consumer. At no other time in history have business owners had the opportunity to directly communicate with their target clients and customers. While "blogging" is not the only way, it is a great way to communicate with your target audience.
The beauty of websites like Alexandriasmallbusiness.com (where I blog) is an opportunity to put this specific area on the "Internet" map. There are many areas that have a very special or unique culture and when business owners blog about the areas it's a great way to not only promote the area but also to promote your business in the area.
I used to have a column for the Lake-Ridge Occoquan, VA Patch called the "Entrepreneur's Spotlight" where I used to interview and write about entrepreneurs located in Lake-Ridge and Occoquan, Virginia. I wrote about the local ice cream shop, the event planner, and a community of artists. What I found as I interviewed and connected with each business owner was that this small strip of local businesses (much like other areas across the world) has a collective spirt and a story that needed to be told. These posts were the catalyst for me to start CEO Blog Nation which includes DMV CEO–which covers entrepreneurship in DC, Maryland & Virginia. The beauty of these articles that I wrote for Patch was that it was a way to highlight the Occoquan, VA area and promote the local businesses there.
So, why is blogging important to the local business owner? With so many things to juggle and so little time, why should a business owner take the time to blog? At CEO Blog Nation, we often ask entrepreneurs how they use their blog for their business, so I highlighted some of the reasons we've published below:
It's good for SEO – Blogging provides fresh content which can help you and your business to rank well on search engines. Even if you take the time to follow a great strategy which is to guest blog or repost your blog on sites likeLinkedIn Pulse or Medium, it is still a good way to help you to be found.
It's a unique way to tell your story – One of the common questions and concerns from business owners is that they don't know what to write or blog about. Business owners can tell the behind the scenes of the their business or their shop. It could be anything from having spotlight interviews of employees or maybe a customer or client can guest post on your blog. These types of posts provide fresh content and information to your readers, but can make you a more trusted option that your customers are more likely to buy from.
Answer potential questions – One of the pains as a business owners is getting "shopped." This is when a potential client asks a bunch of questions and you provide all your great answers for "free" and they don't actually buy from you. While that's not always a bad thing, when time is scarce why not create blog posts with frequently asked questions that you can direct people to and can save yourself time. It's a great way for you to tell a potential client that "someone asked a similar question so you decided to write a blog post that you can send to them to answer that question." This is also a great way to solidify yourself as an expert. Here's an example I had from a client that wanted to know how to name images for SEO.
More leads and opportunities – According to Hubspot, B2B marketers that use blogs receive 67% more leads than those that do not. You will receive opportunities especially if you have a way to build your list or if you have a way for people to take action (see the bottom of this post).
It helps to drive traffic to your site – If you have your blog integrated or built into your website or even if you just link to your website, it's a great way to drive people back to your website. If you are providing quality content that is relevant to your target market, they will come to your blog and might sign up for your newsletter or connect with you on social media.
It's the future – Another interesting fact, which is evident in our every day human interaction–we aren't speaking to each other as much in the "old way." Now, interaction is taking place through FaceTime, Facebook Messenger, Snapchat, Periscope or Groupme. That will only continue. By 2020, customers will manage 85% of their relationships without talking to a human.
There are numerous reasons why business owners and entrepreneurs should start to blog. If you want to get started or want to find out how to get more out of your blog, check out my free business blogging course at CEO Blog Nation. 
Originally Posted: Alexandria Small Business